Join one of our Adult Sunday School classes at either 9:30 or 11:00 a.m. and then enjoy regular worship in our Main Sanctuary.
Each class meets every Sunday in October on the second floor of our building above the main lobby.
Each class is formatted to provide rich, discipleship-centered Bible teaching, dynamic small group discussion, and fellowship. There's something for everyone with: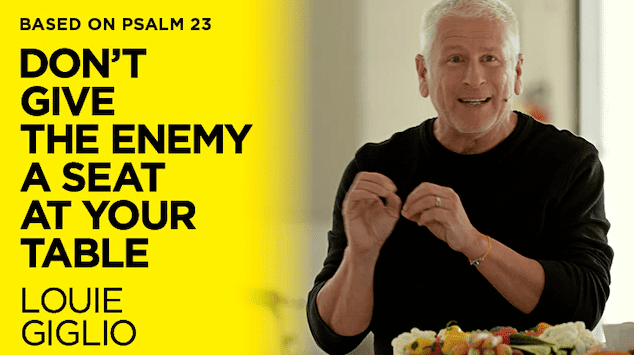 Don't Give the Enemy a Seat at Your Table
with Louie Giglio
Our minds spinning seemingly out of control with thoughts that are not only unproductive, but potentially destructive and harmful.
These thoughts are not of God. No, they're from the Enemy lurking, ready to seize any opportunity to lie his way into your mind and claim control over your life.
But God has other plans for you, better plans, where you can experience intimacy, rest, and joy beyond your circumstances.
In Don't Give the Enemy a Seat at Your Table Pastor Louie Giglio uses Psalm 23 as a framework to offer biblical insight on how to…
Cancel the lies that will wreck your life and take the empowering steps to live fully alive in Christ
Stop the spiral of shame, temptation, and insecurity
Restore peace and rest in your life
Embrace the true purpose behind your journey through challenging circumstances
Break free from the endless cycle of destructive thinking and recapture your freedom to your thoughts and emotions
These things are possible if you allow Jesus, the Shepherd, to lead the battle for your mind and heart.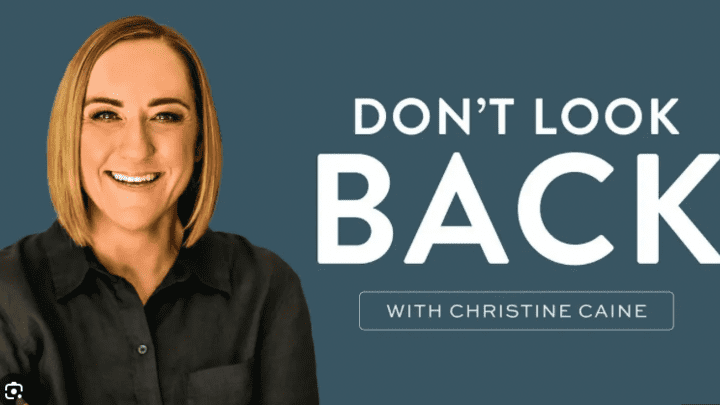 Don't Look Back
with Christine Caine
There are times in life when we look back and feel desperate to make time stand still, particularly when we get blindsided by unexpected changes. But we can't stop the flow of life, and we can't stop time. What's more, looking back doesn't enable us to go back. More often than not, it just makes us stuck. In a place. In a space. In a memory. In a mindset. In a habit.
With a rallying cry to "Remember Lot's wife," Bible teacher, international speaker, activist, and bestselling author Christine Caine motivates us to stop looking back, to get unstuck and to keep moving forward into God's promises and purpose for our lives. We may not know all God's plans for us. We may not know where we are going, how long it will take us, or what we will encounter along the way, but with the strategies Christine gives, we can move on from where we are to where God wants us to be.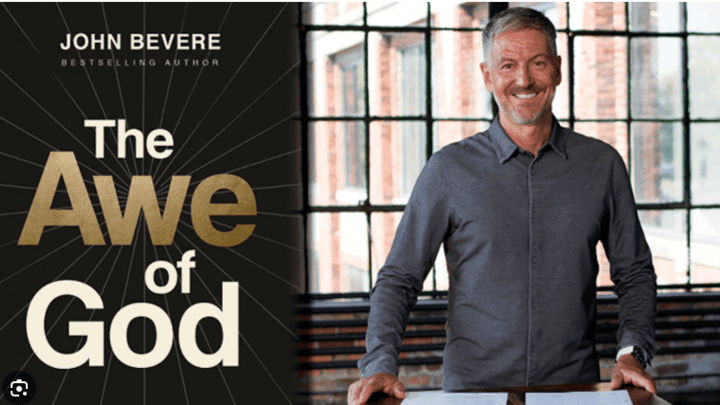 The Awe of God
with John Bevere
What if you were told of a hidden virtue that is the key to all of life? It unlocks the purpose of your existence and attracts the presence, protection, and providence of your Creator. It is the root of all noble character, the foundation of all happiness, and provides the needed adjustments to all inharmonious circumstances you may face. To firmly embrace this virtue will lengthen your life, procure you good health, ensure success and safety, eliminate lack, and guarantee a noble legacy. In The Awe of God, bestselling author and pastor John Bevere reveals how this hidden virtue of the fear of God allows us to discover a deeper relationship with God that our souls long for and God desires to have with us.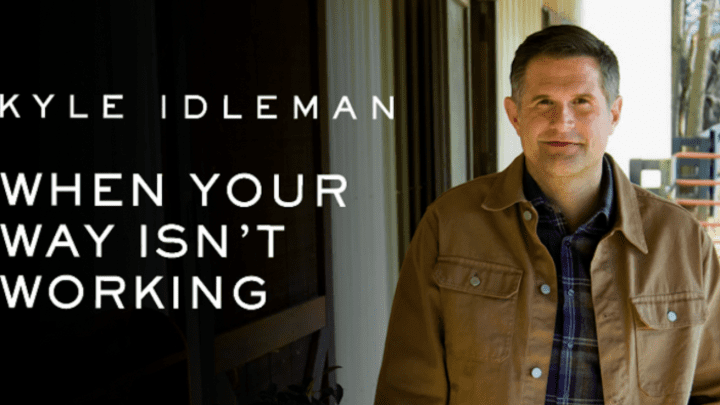 When Your Way Isn't Working
with Kyle Idleman
Maybe you've found recently that you are getting more irritable with people. Or you're feeling more overwhelmed and defeated by the challenges that life is throwing your way. Or you're spending more time scanning social media than you are connecting with God in prayer. Even doing things your way isn't working out the way you think it should.
If you're feeling discouraged, frustrated, and worn out, it's a good indication that something in your life is out of sync. Fortunately, there is a solution to this problem found in Scripture. In John 15:5, Jesus tells his followers, "I am the vine; you are the branches. If you remain in me and I in you, you will bear much fruit; apart from me you can't do anything." Instead of going it alone in this life, we are to stay connected to him.