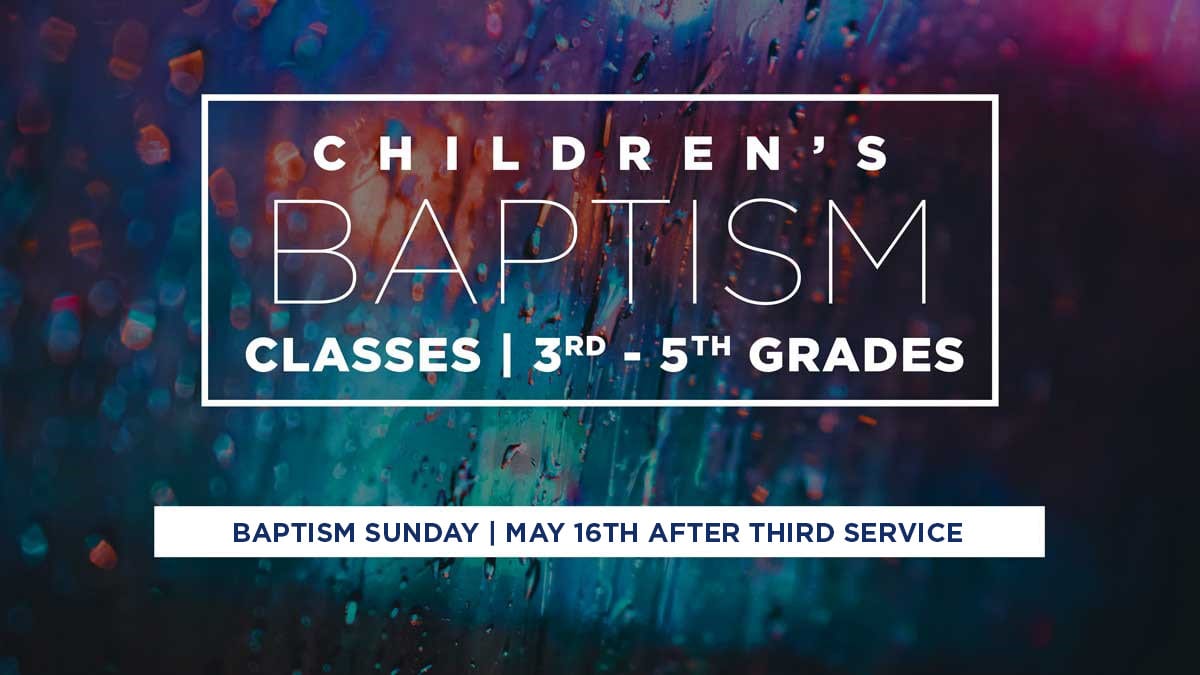 Children's Baptism
Kids, please join us for kid's baptism class May 16, 2021. This class is offered during the second service in Room 141 for 2nd - 5th graders.
The class ends with a water baptism which will take place immediately following our third service. Just fill out the form on this page if you're interested!
May 16, 2021 in room 141 during second service (11:00)
Baptism on same day, after second service.
Kids Baptism Journey Signup